Choose us for all tile roofing work in Warrington
Tiled roofs are very hardy which is why they are the most common roofing solution for UK homes. However with the beating they take from our weather, even the best laid tiles will require some maintenance over time.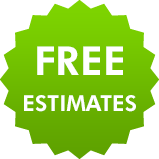 We will re-fix any slipped tiles and repair or replace damaged tiling to restore the health of your roof at minimal cost. If you need a replacement or new tiled roof to an extension our highly skilled craftsman roofers will do a top class job for you at a competitive price in Warrington.
Expect top class tiled roofs and great service from a local firm
We have a wealth of experience in tiling the roofs of Warrington homes. We offer the following services:
Free no obligation quotes
All jobs completed by trained roofers
All work backed by guarantee
Extremely competitive prices
Your choice tiles and materials
Speedy, reliable service
Why take the risk with other companies? We provide solid guarantees!
We offer a guarantee with all roofing because we have confidence in the work we do but should you have any problem at all, you can be confident that we will sort it out straightaway.
If you live in Warrington and your tiles are damaged or need replacing or you need whole new roofing, get in touch. We welcome all enquiries and will be delighted to send a roofer out to inspect your roof and provide a free estimate. Just dial Warrington 01925 204 875 today.