Smart roofing at smart prices for St Helens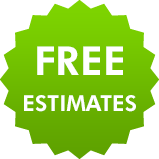 With us on hand to take care of your roof at a very reasonable price, why put off essential maintenance work? If water gets into your roof or debris falls off it in a high wind, minor problems could turn into disasters. If you live in St Helens, with just one phone call you could get an assessment of the vulnerability of your roof from one of our professional roofers.
Just some of the reasons to choose our reliable team
We have wide experience roofing homes and commercial premises and no job daunts our roofers. We always provide:
Free no obligation quotes
Trained and experienced roofers
Hard to beat prices
Rock solid guarantees
A streamlined personal service
Assistance in emergencies
Wherever you are in St Helens, call us for all your roofing needs
Whether you own a home business or rental property we can assist you with:
Every kind of roof repair
Chimney maintenance
Guttering repairs and replacement
Fascias, soffits & bargeboards
Installation of a new roof
Any flat roofing needs
Felt, rubber or fibreglass roofs
Velux windows.
We'd welcome the opportunity to talk to you about your roofing needs
If you want to find out more about what we offer or arrange for one of our experienced roofers to come out to check your roof and give you a free, no obligation quote, just call 01925 204 875 today and lets get started. We're here whenever you need us most and are more than happy to offer advice about your roof too for the future.